Surviving the World
A Photocomic Education by Dante Shepherd
Guest Lecture #23 - Rosscott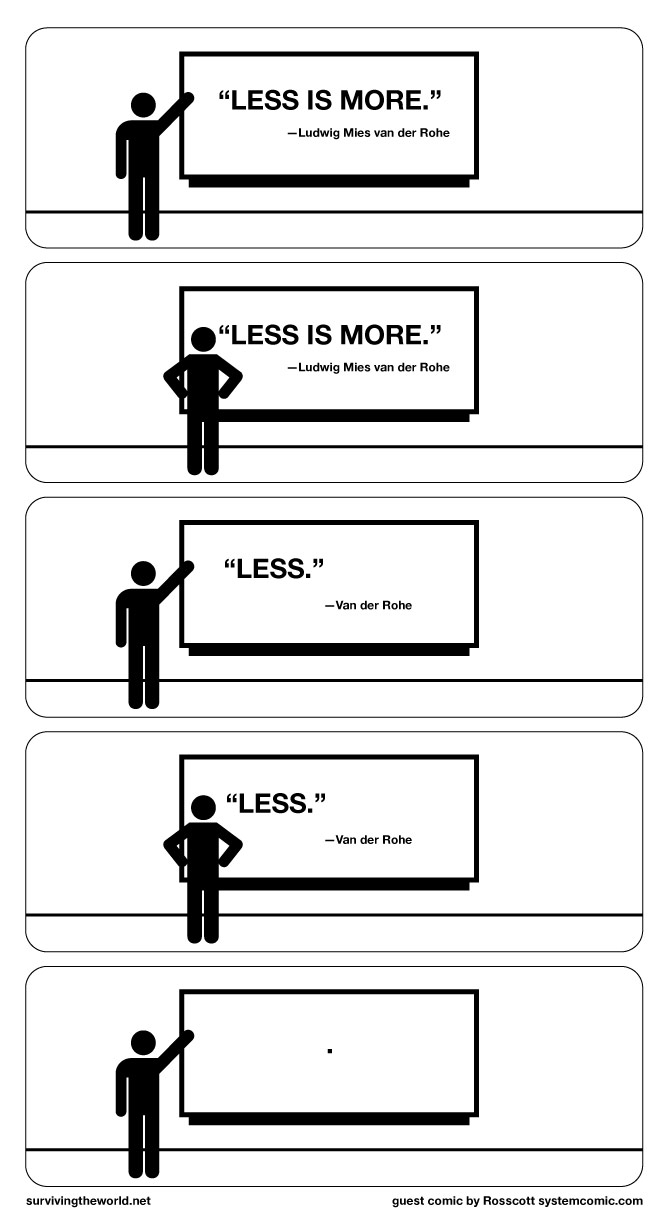 And we come to the end of the guest lecture part of my paternity leave with acomic by Rosscott! You know Ross both for his comic The System as well as his grand traveling circus like show best known as Super Art Fight - if it ever comes to your area, you might want to attend! Thanks, Ross!
Tomorrow, STW will switch back over to student presentations. But it feels like paternity leave is just about over.
STW IN OTHER LOCATIONS: Earlier this week, Jason Oberholtzer of I Love Charts put out a book collecting a number of charts and diagrams all tied together with a number of essays. I have a couple new, unseen comics (chart-based comics, of course) collected in the book, so if you've enjoyed the other work he's collected before, this might also be up your alley. Further to help mark the book's release, I'll be taking over the ILC feed on Sunday with a number of my favorite STW charts from throughout the archive. So I hope you at least check out ILC on Sunday!