Surviving the World
A Photocomic Education by Dante Shepherd
Lesson #2683 - New Year(s)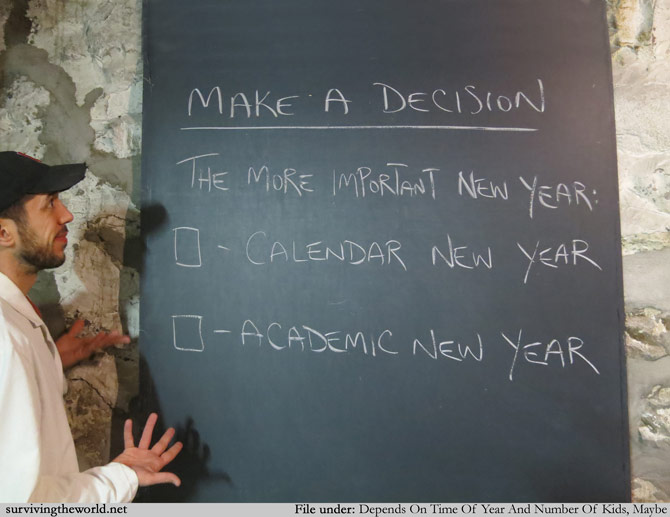 2015 is about to leave us, 2016 is practically upon us - and depending on your calendar or sense of tradition (like Chinese New Year), you may have other calendars that are of greater importance - but maybe the new year truly started for you back at the beginning of the school year? Cast your vote on this very important matter!
2015 was a decent enough year for STW, PhD Unknown, and the science comics - so thank you all very much for all of your support and readership over this past (calendar) year. Here's looking forward to good things in 2016!
LAST WEEK'S QUESTION: The results from last week's question are as follows:
49.9% - Santa is real . . . but so is Krampus
50.1% - Santa isn't real, neither is Krampus
That's about my feeling on the matter, too!
All questions and final results for all Big Questions can be found on this page!