Surviving the World
A Photocomic Education by Dante Shepherd
Lesson #2779 - Hustle Economy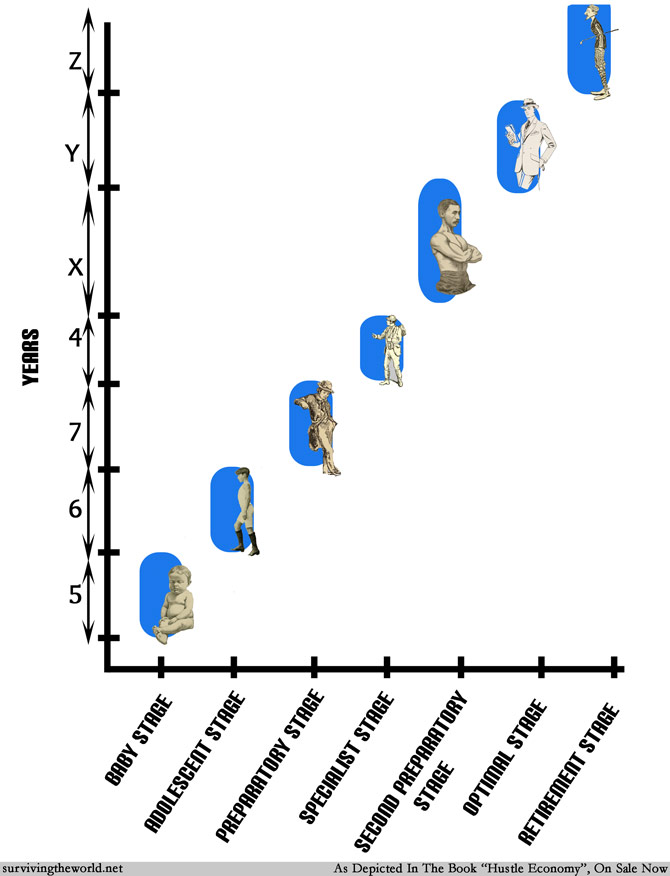 I have a chapter called "Respect the Catalysts" in the new book "Hustle Economy" that is out today! The entire book is a series of essays by a ton of incredibly creative and clever people, providing perspectives and opinions on ways to succeed in the world today. And throughout the book, the essays have been illustrated with the classic style of Jessica Hagy!
My perspective proposes that everyone needs some blend of skill and luck, described as a series of activiation energy barriers and catalysts. There's also the need for the patience to be to persist and continue working towards that desirable 'optimal stage' of your life. In working out my essay, I developed the diagram illustrated above, so I'm sharing it with you here to help give you a taste!
I think this book is pretty great and we sincerely hope you enjoy it!