Surviving the World
A Photocomic Education by Dante Shepherd
Guest Lecture #25 - Hallelujah The Hills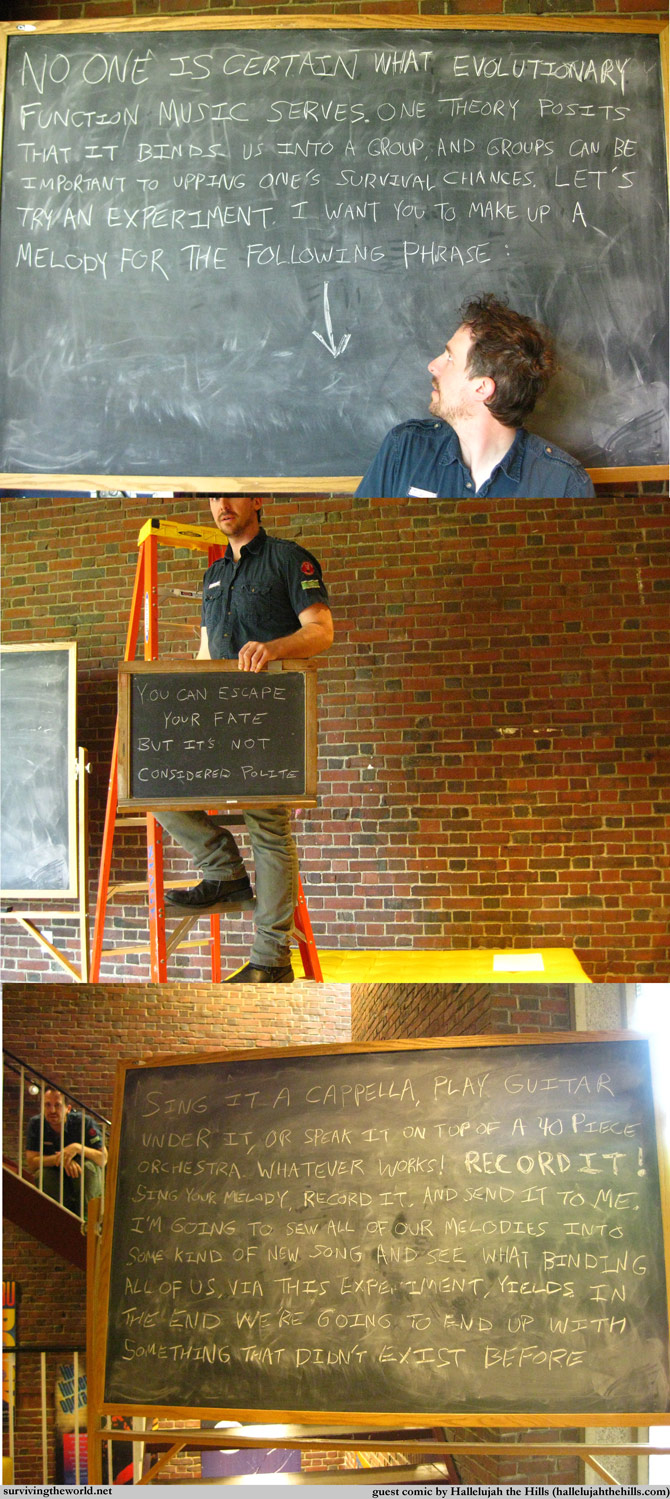 Hallelujah the Hills week continues, marking the release of their new album that comes out today! It's really good and if you like good music, you should think about getting it. As to the guest comic above, Ryan had this to say:
"Record your melody on any type of recorder, at any quality, and at any length that you choose. Please email MP3s or uploaded files to ryan@hallelujahthehills.com by June 1st to be included in the song and be entered into a lottery in which one entry will receive the entire Hallelujah The Hills catalogue on CD."
The lottery is special for STW readers, so if you want to contribute to the song, do it! Even if you choose to Cake-shout the lyrics.
More good stuff to come from the unofficial band of STW tomorrow! It blows my mind that this can happen.